Hi guys, so let's start with the good news, Xander my kitty has made a full recovery and doesn't require anymore invasive surgeries for cystitis. I am so relieved because it was heart breaking seeing him so sick, he was barely able to cope when he got to his worst point. For a whole week he had to live in the bathroom barely moving just staying in bed and only getting up to eat, he'd lay there and sigh and pee in his bed because he was hurting so much. He slowly got better over the weeks with less howling and pain and seems to be functioning normally and using the litter box as usual. Cats can get cystitis from stress and dehydration – dehydration can be caused by putting them on kibble. Even the grain free kibble I thought I was feeding him was in fact not good for him. Any food that has grains or starches of any kind in it are not appropriate for cats, so do not be fooled by the marketing. Dogs can eat starches such as potatoes, sweet potatoes and vegetables and that's fine if it's in their food, but many companies just use similar formulas for dog food and label it cat food and this is wrong. Xander also had high blood sugar due to eating this grain free kibble due to the amount of sweet potatoes that was in it.
Now I feed him a homemade diet of half raw half cooked chicken and liver that was specially adapted for him from the doctor at www.catinfo.org Dr. Pierson really helped me and Xander out by looking at pictures and videos of him and explaining that most of his post blockage problems were caused by the catheter causing spasms and swelling for him and that he just needed time and a new diet. I wasn't sure at first because it took weeks for him to get better and I was in the middle of moving across the country, but he did get better and is happy and healthy again. So I am really glad I found her website and she helped me more than the vets I was going to every few days where I lived who just suggested more surgery and processed acidic canned cat food (with all sorts of lovely ingredients like corn meal gluten and meat by products). You can read about what happened to him before here: Personal Update #1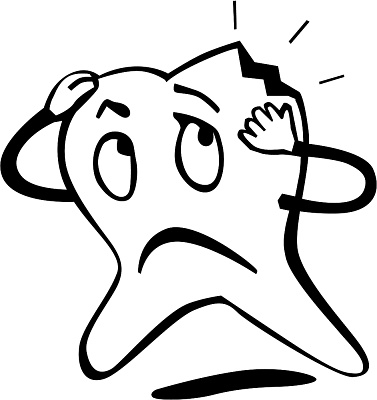 Now on to the bad news, more dental disasters for me. A little over a year ago I wrote an email to my subscribers about my dental issues and how I went to Mexico in my early 20′s and got all of my teeth crowned, then root canaled and crowned again and it was still done poorly. Over the years certain teeth have been failing and I've been trying to fix them as I go. Dental work is extremely expensive and naturally not covered by provincial health care, and aside from fillings and cleanings isn't really covered by private health care either.
Over the past few months I've had 2 back molar crowns break in half while eating, and 2 temporary upper molar crowns have worn and gotten large holes in them. So I've had one crown replaced, another smoothed down and half hanging on and the two with holes just filled for now. The other day while I was eating I accidentally bit the wrong way and broke my front tooth as what i was eating pushed from behind and snapped my tooth. The crown is still intact but the tooth is broken inside and still a little bit glued on to part of the unbroken tooth. Basically it is hanging on by a thread and I have been to my dentist here and he says he can no longer help me, I have too much work to do and it's too expensive for me. I've had some glue put in so the crown doesn't completely fall off but it's hanging still and I cannot eat or talk properly at the moment. He tried referring me to a dental school an hour and a half away from me but they rejected my application to become a patient as I don't live in the city. The University of Toronto dental school denies all complicated cases so I can't go there either. He gave me the number of a specialist in town who told me he is booked solid until October and cannot help me either. So I am really scared.
I have two issues #1 is cost, it is extremely expensive to get root canal retreatments, posts and crowns done in Canada #2 it is a lot of work for dentists/specialists and they don't really want to do it. Because all of my teeth need to be fixed doing just one of my front teeth isn't really a solution and i'd be paying a lot of money to match it to existing crowns that were done poorly and will fail anyway. So I need someone who is willing to work with me to fix this one tooth and the rest of my upper teeth at the same time so they can be done properly and match so I can talk normally. When you mess with your front teeth it makes it hard to eat and pronounce words properly and you can end up having a lisp. I don't have the funds to do all of this right now so I am not sure what to do. I've started a campaign on GoFundMe.com to get the word out and share my story. If you know of anyone who can help, I'd appreciate it. To date I have not had any dentists offer to do pro bono work or offer all of my treatment at a bulk discount, most just don't want to handle it. They prefer to see individual clients for short appointments, not extensive work. I'm posting updates on what's happening on my GoFundMe page. I don't know what else to do at the moment except try to get together some money and call every dentist to see if one will agree to help me.
Thanks for reading, I appreciate you all.
Veronica
{ 0 comments }